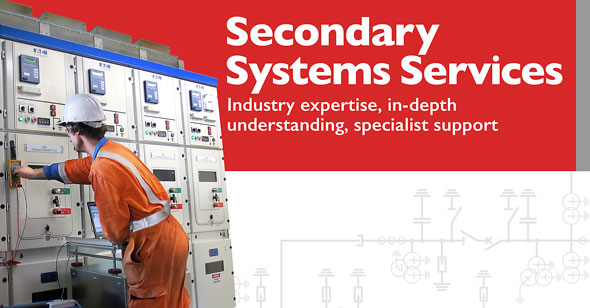 Secondary systems are a critical component of any HV system – providing protection and control to your primary plant assets, and enhancing the reliability, safety and performance of plant. Secondary systems are often complex and connect to multiple remote systems, requiring thorough planning and an experienced team to ensure system security is maintained at all project stages.
PBA understands this well. We recognise that secondary systems are all about protecting personnel and equipment, whilst maintaining maximum asset availability and security.
Our market-leading expertise spans all industry segments – generation, transmission and distribution – and a wide range of protection and control schemes/equipment. We offer specialist end-to-end testing and commissioning services for complete substations, including all protection, SCADA and control equipment.
PBA Secondary Systems staff are industry experts in their field. Our in-depth understanding of our clients' business requirements (technical, quality, safety, environmental) underpins our ability to provide the highest level of specialist support.
PBA offers the full range of specialist secondary system services. These include:
Scheme testing of bus zone, differential and line protection
Protection relay testing for all equipment and schemes including transformers, transmission lines, generation, CBFail and Bus Zone
End-to-end testing of communications assisted line protection using GPS synchronised test instruments
Instrument transformer acceptance, routine, and forensic testing
Experience with a wide range of relays, from various vendors
Testing of SCADA systems
End-to-end testing of substations and protection upgrade projects
Testing of IEC 61850 protection schemes
Provision of technical resource to other service provider projects/maintenance – we can work with any parties as required
Commissioning services for all the above technologies.